Penis Health to help Men´s Health
Andromedical is an urology laboratory, dedicated exclusively to male enhancement treatments. We are committed to providing products for a better and more confident sex life for our patients.
ANDROMEDICAL MISSION & VISION

Andromedical offers non-invasive urological treatment based on the latest and most efficient medical techniques, leading to:

An improvement in the male urological function.
A correction of penile morphology.
An increase in the patient´s confidence and self-esteem regarding their sexual relations.
HEALTH & QUALITY CERTIFICATIONS
Andromedical has always been aware of the importance of being able to offer a sanitary back up to its patients. As a medical laboratory, we hold international certifications which vouch for this.
In order to be able to manufacture and distribute medical devices such as erectile dysfunctionor penile augmentation products, each country establishes certain guidelines which have to be followed. Andromedical adapts to these procedures to ensure its patients the quality they expect.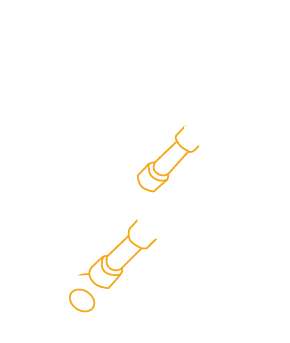 Andromedical is a urological laboratory with more than 20 years of experience
Number 1 in sales worldwide of the Andropenis penis extender
Discreet, fast and reliable logistics network, delivering to more than 165 countries
Real verifiable medically backed results
Online professional medical live support
Medical International Committee
European high quality medical grade materials
Dedication to quality assurance, ISO 9001:2008 and ISO 13485:2003 compliance
Innovation and constant research-development
Cost-effective medical solutions
Authenticated secure sites with SSL protection for safe transactions
Let us provide you with a better sexual life, 1.000.000 clients have already trusted us
Andromedical was founded in the year 2000, after 4 years of clinical and medical research, with the collaboration of Doctor Eduardo A. Gómez de Diego's own patients, regarding the employment of an orthopedic penile augmentation apparatus.
With these favorable results, Andromedical came into being through the sole initiative of its founding partner, Doctor Eduardo Gómez de Diego, in order to satisfy the growing demand of patients worried about erectile dysfunction, impotence and the size and form of their penis.
Andromedical then started the manufacturing of Andropenis as a penile extender, offering solutions for dimensional and formational penis problems. The patient's response has been favorable, due to the visible results gained.
At the same time, the praise given to the Andropenis extender by urologists and surgeons has been very positive, especially for the treatment of clinical cases of Peyronie's disease and to prevent penile surgery side effects. Since its founding, Andromedical has had an special vision for opening and developing new markets and consolidating its presence in mature markets.
Andromedical currently operates at a global level and sells its products in over more than 165 countries. The company has acquired a very high level of specialization, allowing it to position as one of the market leaders in units sold and invoiced amount. All this is thanks to its main competitive advantage; Certified Medical Quality, which assures effectiveness and safety, in addition to our professional and personalized customer service.
ANDROMEDICAL LEGAL STATUS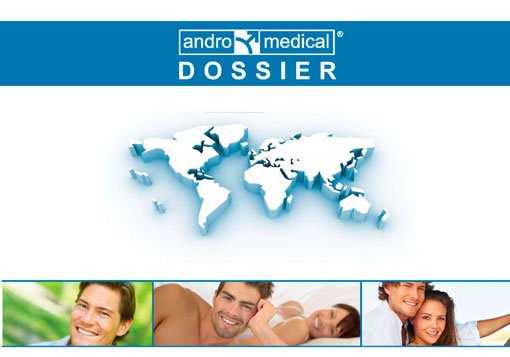 Private Limited Liability Company, registered in Spain
Andromedical's central offices are located at:
6 Gran Vía, 4th, 28013 Madrid, Spain
USA 800-246-1387
Canada 800-246-1387
Mexico 01-800-099-0391
Brasil 11-3957-0554
Türkiye 1-809-494-234
Israel 0212-414-1744
الإمارات 519-4440-8000
العربية السعودية 4042-844-800
South Africa 0-800-980-322
UK 0808-189-0326
Deutschland 030-30806288
Nederland 020-241-0955
France 0800-910-078
Suisse 043-508-20-09
España 911-981-740
Italia 02-9475-0304
Ελλάδα 21-1198-1820
Česko 228-880-922
Australia 1-800-002-619
India 011-47110-711
日本 0800-888-2609
Sverige 08-525-034-07
Norge 21-98-38-79
Suomi 09-42450365
Danmark 89-88-10-97
Polska 22-307-11-96
World +1-646-568-7796
Andromedical America-Asia
410 Park Ave, New York, NY 10022, USA
6 Gran Vía, 4th, 28013 Madrid, Spain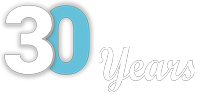 ANDROMEDICAL is an urology laboratory with more than 20 years of experience in penis enlargement and erectile dysfunction treatments (EU Health License & FDA Health License). Our values are:
Quality, Effectiveness & Safety.
General Disclaimer / FTC Disclosure: Results discussed on this website are understood to be "generally expected results" in compliance with all FTC requirements. Any extraordinary results experienced by any individual are specified according to the scientific study that endorses it explicitly. Results will vary with each individual. Statements on this website have not been evaluated by the Food and Drug Administration. Always read the product directions before use. As with other products, seek professional advice before using if you suffer material allergies and consult your doctor or pharmacist if you have an underlying medical condition or if on medication.